Boulder Acupuncture
Hummingbird Community Acupuncture in Boulder was founded in 2004. We practice cupping, needling, moxibustion, auricular therapy, CranioSacral Therapy, and Shamanic Healings. We also prescribe Chinese herbs, and provide lifestyle, nutritional, and dietary counseling.
We specialize in musculoskeletal complaints, digestive disorders, liver cleanses, menstrual and fertility issues, postpartum care, common colds, flu, coughs, skin disorders, headaches, migraines, TMJ, allergies, oncology and more. In addition, we have worked with with Boulder Nurse Midwives in supporting women in labor and postpartum care, including lactation consultation. . We have been Practitioner of Choice for Boulder Community Hospital's birthing center and lactation consultation program.
Hummingbird Community Acupuncture practice provides a broad referral base for other healthcare providers including
Medical Doctor
Chiropractor
Massage therapist
Food allergy testing
Hair analysis
Naturopath
Homeopath
Midwife
Psychologist/Counselor
Physical therapist
Holistic Dentist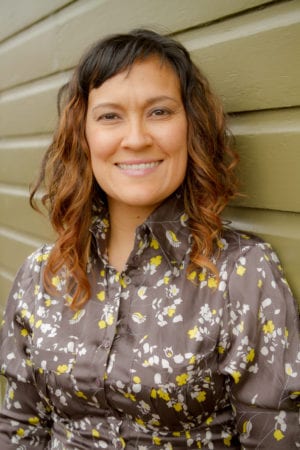 Joaquina Cante, Dipl. O.M., L.Ac., CST, Shaman
Joaquina experienced a major turning point in her life about 12 years ago when she made the decision to dedicate her life to healing herself so that she could help heal others. She started her journey at the Colorado School of Healing Arts where she completed the massage and CranioSacral Therapy programs.
During this same time, she also embarked on a path to reconnect with her Native American roots and started a rigorous spiritual training that took her down a path of becoming a Shaman. She has studied with Shaman from the Lakota and South American traditions where she grew up. Her unique skills add an intuitive touch to her treatments.
Joaquina strongly believes in the body's natural innate ability to heal itself once it finds the path to travel. Her passion is to empower her patients by giving them the tools they need to heal and to remember their deep connection to life. Her treatments have been known to be very powerful and life changing.
Joaquina has participated in volunteer work in Peru offering acupuncture and herbal support for local communities. This lent her the experience in treating a wide range of conditions and taught her how powerful Chinese Medicine is. Her dream was to open a community acupuncture clinic here in the United States where anyone can receive deep healing.
Joaquina enjoys spending time with her family laughing, hiking, singing, cooking, and sharing life. She has a daily meditation practice of prayer and gratitude to the earth, spirits, holies, and all of nature.
Education, Training, and Certifications: Joaquina graduated from the Colorado School of Traditional Chinese Medicine with a Masters of Science in Chinese Medicine. She is a Licensed Acupuncturist and Certified Chinese herbalist in the state of Colorado and is nationally board certified as a Diplomate of Oriental Medicine by the National Commission for Acupuncture and Oriental Medicine (NCCAOM). In addition to Chinese Medicine, she is a Certified CranioSacral Therapist and has studied Trauma Touch Therapy, nutritional therapy, and lifestyle coaching.
Joaquina is a trained and initiated Shaman (Curandera) who has received teachings and ceremonies from her many teachers. She is a ceremonial leader and spiritual teacher. She is also fluent in Spanish.
Samhitta Jones, Founder
After graduating from Colorado School of Traditional Chinese Medicine in 1998, Samhitta traveled to India to open a walk-in Acupuncture clinic similar to the Community Acupuncture Clinic Boulder. She found that working in this type of clinical environment was effective, fun, affordable for patients, and very popular. Coming back to the United States, Samhitta had a vision to provide this kind of low-cost care for Boulder Acupuncture.
Samhitta has served the Boulder community for more that 18 years providing acupuncture, craniosacral therapy, and lots of compassion.  She has truly left a beautiful legacy behind by touching so many people's life.  Samhitta has left the clinic in the caring hands of Joaquina Cante while she continues to explore life.  She remains in close contact with the clinic.